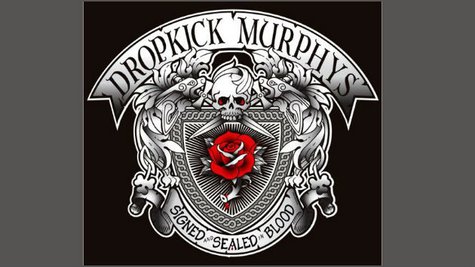 New music from Dropkick Murphys is headed our way. The band will release Signed and Sealed in Blood , the follow-up to 2011's Going Out in Style , in early 2013.
"We had such a great time writing our last album, Going Out in Style , we were excited to get back into the studio right away," said bassist and co-lead singer Ken Casey in a statement. "Where Going Out in Style was a concept album-kind of intricate and difficult, this one is catchy, fun, and as sing-along as can be."
In addition, The Murphys have also released the album's artwork, which features a red rose in the middle of a black-and-white crest. The band is asking that their die-hard fans take photos and videos of themselves getting a tattoo of the album's artwork before September 19, so they can use them in an upcoming video for their single, "Rose Tattoo," and for the forthcoming album's packaging. For more information, visit DropkickMurphys.com .
Copyright 2012 ABC News Radio