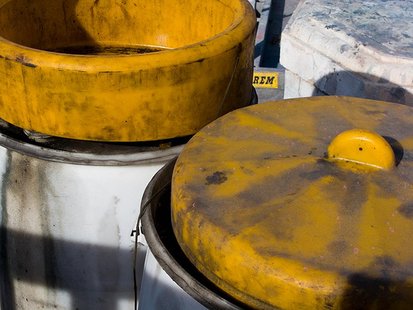 SLINGER, Wis (WSAU) - An troubling inspection shows dozens of drums and barrels containing hazardous chemicals in an abandoned metal plating factory in Slinger.
Federal regulators and contractors are hoping to get inside that building in the next two weeks to assess the threat. Washington County emergency management officials are worried about the possibility a fire would release the toxic chemicals or that vandals could get inside, damage the containers and spill the dangerous stuff. So far, nothing has been done since the inspection August 20th.
It has been estimated there 750 pounds of copper cyanide, nearly 14 tons of nickel sulfate, almost 42 hundred pounds of nitric acid and 35 hundred pounds of sodium cyanide in the building surrounded by homes and only a few blocks from three Slinger schools.
The owner has reportedly signed an agreement giving the EPA access to the property.