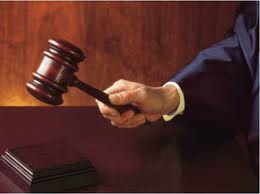 MILWAUKEE, WI (WTAQ) - A 24-year-old Milwaukee man will spend 35 years in prison for killing his ex-girlfriend because of something she posted on Facebook.
Robert Farrow escaped a life prison sentence, after he pleaded guilty in May to a lesser charge of reckless homicide.
Circuit Judge Ellen Brostrom told 20 years of extended supervision after Farrow's prison time. He must also get anger management training and a mental health test.
Police said Farrow shot 19-year-old Ashantia Lindsey four times in July of last year.
That was after she wrote on Facebook that Farrow had molested her baby, and she sent people to look for Farrow at the home of his mother.
The mother later called Farrow's uncle about the shooting. He told police that Farrow threatened to kill the men who went to his mother's house – and he broke into his ex-girlfriend's apartment and shot at three men inside.