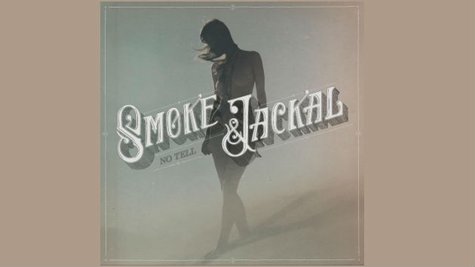 Kings of Leon bassist Jared Followill and Mona frontman Nick Brown 's new side project, Smoke & Jackal , will release their six-song debut EP, simply titled EP1, on October 16. Followill says that the idea to record the EP with Brown was a spontaneous one.
"I knew that I would go a little bit stir-crazy just not doing anything and not having any artistic outlets," the bassist tells Rolling Stone . "It was super spur-of-the-moment. [Brown] sings amazing and I sing horribly, so we figured we could just go down there and try it one night."
Followill noted that the duo wanted to create new music for Smoke & Jackal that was different from anything either of them had done before. "We wanted to create a soundtrack," he explains. "That's the kind of vibe we were both going for. All of the songs were kind of a specific sound that our other bands did not go for."
The bassist added that while he is now back with Kings of Leon working on a follow up to 2010's Come Around Sundown , he believes that he'll make more music with Smoke & Jackal in the future. "I think at least we will go back and do another EP at some point," reveals Followill. "It might not be this year. It might not be next year. Us being friends, it's bound to happen again."
Copyright 2012 ABC News Radio