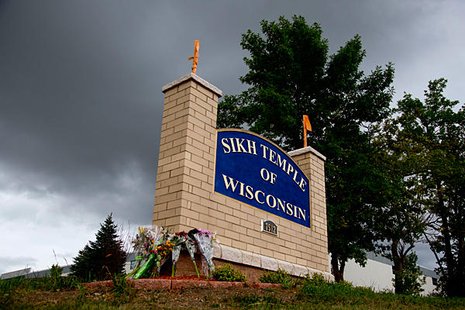 OAK CREEK, WI (WTAQ) - The family of a Sikh priest in Oak Creek issued a statement of gratitude Friday to the messages of support that people have sent.
Punjab Singh was among four people wounded in the August fifth shooting massacre at the Sikh Temple of Wisconsin – and he's the only one still hospitalized. But he's getting better.
Singh was taken off the critical list this week, and he's now in serious condition.
Singh's family said their father has not fully recovered in spite of the quote, "heroic efforts of emergency responders and the medical care he received" at Milwaukee's Froedtert Hospital.
Singh's family said it's comforting to know that people are keeping their father in their thoughts-and-prayers.
Gunman Wade Michael Page killed six people – including the temple's president who tried in vain to stop the attack.