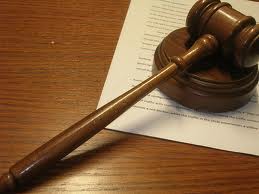 MILWAUKEE (WTAQ) - A former Milwaukee County aide to Governor Scott Walker is due in court Friday for a final hearing before he's scheduled to go on trial for embezzlement.
62-year-old Kevin Kavanaugh was supposed to have his pre-trial hearing earlier this week – but it was delayed.
Kavanaugh is charged with felony counts of fraud and embezzlement, for allegedly stealing $42,000 from an annual Milwaukee County event that honors Wisconsin veterans.
He's scheduled to stand trial October 8th.
Kavanaugh was a member of the county Veterans' Service Commission at the time, and was appointed by Walker when he was the Milwaukee County executive.
Five former Walker associates have been charged in Milwaukee County as part of a two-year-old John Doe investigation into illegal campaigning and other activities in the executive's office. Walker has denied being a target of the probe.