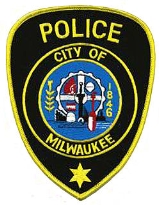 MILWAUKEE, WI (WTAQ) - A 31 year old Milwaukee police officer is in the hospital in critical condition after a car accident while off-duty.
The officer had just gotten off work and was headed home when his car was hit by a wrong-way driver on Interstate 94.
The other driver was a drunk woman who was driving without her headlights on, going west in the eastbound lanes of I-94 near North 30th Street.
That portion of I-94 was shutdown for about four hours, starting a little after midnight.
The drunken driver who caused the accident was also in critical condition.