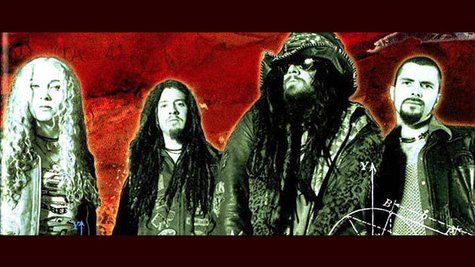 A man who claims to be former White Zombie drummer Phil Buerstatte has been arrested for allegedly defrauding a rehab center in California, the Marin Independent Journal is reporting.
Authorities told the paper that 46-year-old Loren Breckenridge used Buerstatte's name to arrange a stay at the Alta Mira Recovery Center, paying the Center using $75,000 in false checks and false bank account information. There is some doubt about Breckenridge's true identity however, as police have not yet determined if Breckenridge's stage name is actually Phil Buerstatte or if he's just an impersonator.
During their investigation of the incident, police discovered that Breckenridge also was wanted in connection with a similar case of fraud with another rehab center, and that they are warrants for his arrest in Florida and Minnesota. "Apparently he would show up and tell people he was this rock star and needed treatment," Sausalito police Sgt. Bill Fraass tells the Journal . "In all my years of police work I have never seen a case like this, someone defrauding rehab centers."
Copyright 2012 ABC News Radio