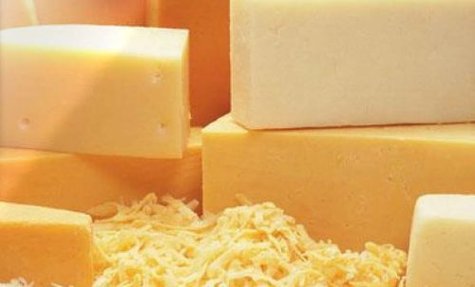 MADISON, WI (WTAQ) - Wisconsin cheesemakers have again out performed their national counterparts.
Officials said the Badger State produced almost 215 million pounds of cheese in July, 4.1 percent more than the same month a year ago.
The increase was much higher than the national hike of 2.3 percent. And Wisconsin – the nation's top cheese producer – had a much bigger increase than second-place California. The Golden State made almost 186 million pounds of cheese in July, up 1.3 percent.
American cheeses had their biggest increases in Wisconsin, with a jump of 5.1 percent in July. Italian and Cheddar cheese output grew by smaller amounts.
Nationally, 874 million pounds of cheese were produced in July.