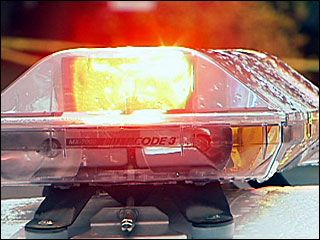 DE PERE, WI (WTAQ) - One woman is dead and a man is seriously injured following a crash in De Pere Wednesay.
Police say it happened just before 10 a.m. on Highway 57-32 at Old Janssen Trail.
Authorities say a vehicle driving south collided with a semi going the opposite direction. Both vehicles were off the road and both drivers were trapped inside their vehicles when officers arrived.
The semi, which was loaded with corn, was partially blocking traffic.
The driver of the vehicle, a 42-year-old woman, was taken to the hospital, where she later died. The driver of the semi, a 41-year-old man, was taken to the hospital with serious injuries.
Police have not identified the people involved.