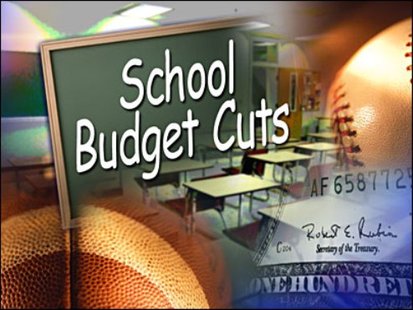 UNDATED (WSAU) A new report says most states are giving less aid to public schools than before the Great Recession began. The Center on Budget Policy-and-Priorities said each Wisconsin youngster started the fall term yesterday with $911 less in state aid than in the fall of 2007. That's the fourth-largest decrease in the nation, trailing only Alabama, California, and Idaho.
But Wisconsin is not among 26 states reducing their aid-per-student from a year ago. The Badger State had a slight increase of $3-per-youngster. The state covers just under two-thirds of all public school costs.
But Todd Berry of the Wisconsin Taxpayers' Alliance says local school districts can tax as much as they want, if they can get voters to go along with referendums for state revenue cap exemptions.
Governor Scott Walker and legislative Republicans reduced the revenue cap by five-and-a-half percent in the current state budget. Walker spokesman Cullen Werwie said it was necessary to help the state get rid of its budget deficit without raising taxes, cutting services, or having large public employee layoffs. But Dan Rossmiller of the Wisconsin Association of School Boards called it a "one-year austerity program" that cannot be maintained. His group will push for higher revenue caps in the next state budget – along with more flexibility to cover rising technology and energy costs, and the effects of the state's newly-required teacher evaluations.