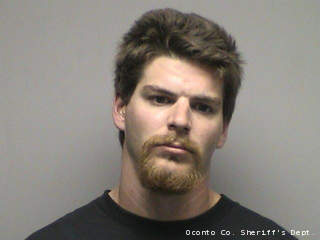 OCONTO, WI (WTAQ) - A man from Shawano has been arrested for the murders of a brother and sister in Oconto County.
29-year-old Daniel Schmidt has been charged with two counts of first-degree intentional homicide.
According to the criminal complaint, 22-year-old Leonard Marsh was shot three times by a .20 caliber shotgun on May 19th, 2009 at a home in the 12000 block of Zastrow Road. 32-year-old Kimberly Rose was shot at close range with injuries to her head, neck and chest.
Schmidt was having an affair with Rose and his wife found out. Schmidt was looking to end the relationship, and wanted to mend his marriage. However, Schmidt owed money to Rose for a motorcycle, and that led to multiple altercations between Schmidt and his wife.
The judge set Schmidt's bail at $2 million cash.
Schmidt is scheduled to return to court September 26.