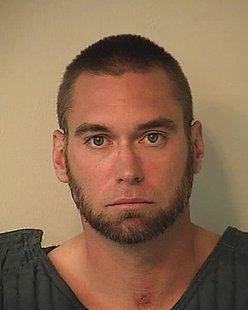 STURGEON BAY, WI (WTAQ) - An Illinois man made his initial court appearance Wednesday on charges that he killed a woman and her unborn child at a Door County resort.
35-year-old Brian Cooper of Plainfield Illinois was already jailed under $1 million bond, before he was charged Tuesday with two counts of homicide and a charge of third-degree sexual assault.
Cooper was ordered to return to court next Tuesday, when a judge will decide if there's enough evidence to order a trial.
Authorities said Cooper brought 21-year-old Alisha Bromfield to a wedding, in the hopes of striking up a romance with her – but she rejected his advances. Bromfield is also from Plainfield Illinois.
Authorities said Cooper choked and sexually assaulted the woman at a resort in Nasewaupee – and he later tried to kill himself before calling 911 to confess, and show deputies where the body was.
Bromfield was reported to be several months into her pregnancy, and Cooper was not the child's father.