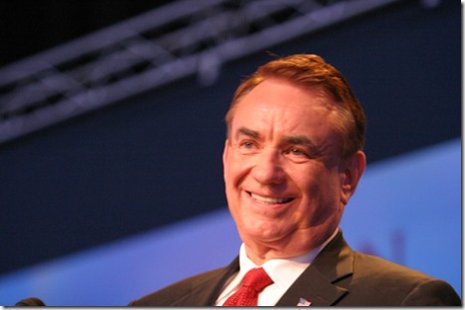 CHARLOTTE (WTAQ) - President Obama's top health care adviser says Republican U.S. Senate nominee Tommy Thompson indeed supported the Obama version of health reform before he opposed it.
Nancy Ann DeParle spoke with the Milwaukee Journal Sentinel Tuesday at the Democratic National Convention in Charlotte.
Thompson has long insisted that he opposed the health reform package after Obama and congressional Democrats made their final changes to it. But DeParle said today that Thompson was, "very helpful" in getting the Obama version implemented – even though he did not agree with every point in the law.
DeParle said Thompson actually expressed his support for so-called "Obamacare" during a meeting she attended two years with Thompson, former Senate Democrat Tom Daschle, and Obama's health secretary Kathleen Sebelius. Also there was Mark McClellan, who ran Medicare and Medicaid when Thompson was the nation's health secretary under George W. Bush.
Thompson is running against Democrat Tammy Baldwin for the Senate seat to be given up by Democrat Herb Kohl.
Baldwin has made a huge issue of Thompson's stances on health reform.
Tuesday, Thompson spokesman Brian Nemoir immediately denied DeParle's assertions. And he said the Democrats are simply trying to hide Baldwin's previous support of a full government takeover of health care.