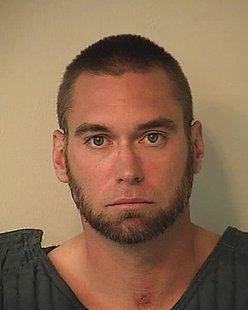 STURGEON BAY, WI (WTAQ) - A man from Illinois is now charged for allegedly killing a woman and her unborn child last month in Door County.
35-year-old Brian Cooper faces two counts of first-degree intentional homicide in the death of 22-year-old Alisha Bromfield. Cooper also faces a third-degree sexual assault charge.
Copper allegedly strangled Bromfield at a resort in the Town of Nasewaupee while in the area for a wedding.
According to the criminal complaint filed Tuesday, Bromfield had wanted to break it off with Cooper and he "didn't want to go home single."
When the two returned to their hotel room following the wedding, Alisha went to bed.
The complaint says that Cooper was bothered by this "because she was being cold and indifferent." It goes onto to say that Cooper watched Bromfield sleep for about two-and-a-half hours. During that time he smoked cigarettes and drank beer.
Cooper's statement to investigators says when Bromfield woke up; the two briefly talked and were on the bed together. That's when according to the complaint, he got on top of her, put his hands around her throat and started choking her.
The court document says she cried out, "Don't do this to me, think of the baby."
Cooper told investigators that the struggle continued until she became silent and motionless.
The criminal complaint also says after Bromfield was killed, Cooper undressed her and undressed himself and he had sexual intercourse with her body.
Cooper told investigators he later covered Bromfield's body with a blanket because "I felt this was the respectful thing to do."
Cooper then tried multiple times to kill himself before calling 911 from a Sister Bay gas station. That's where he was arrested.
Cooper is scheduled to make his initial appearance in Door County court on Wednesday.