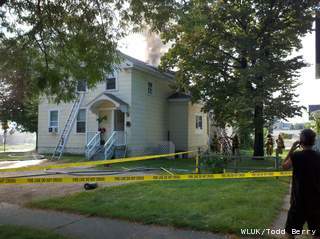 GREEN BAY, WI (WTAQ) - An apartment fire in Green Bay Tuesday leaves seven people out of a home.
Fire crews get the call just after 2 p.m. to the four-unit apartment complex on Quincy Street.
Officials say the blaze appears to have started in a lower unit. They also say there were no working smoke detectors.
Everyone was able to make it out safely. Total damage is estimated at $130,000.
The Red Cross is helping those who lived in the building.