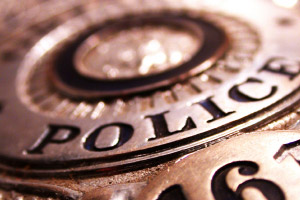 MADISON, WI (WTAQ) - A second police officer has been put on paid administrative leave following a weekend shooting incident in the Madison area.
A town of Madison officer has joined a patrolman from nearby Fitchburg on leave, while officials try to determine what happened.
A man who allegedly pointed a gun was shot by officers around midnight on Sunday at a corner in the town of Madison, just south of the city of Madison.
The officers responded to reports that a man was threatening motorists with a gun, and he might have been trying to rob them. When officers got there, the suspect ran off to a nightclub where the suspect apparently beat somebody up.
After being confronted again, officials said the man returned to the original intersection where he pulled his gun – and a number of officers fired shots.
Media reports did not indicate whether the suspect shot first. Local police continue to investigate the robbery attempts, while the state Justice Department looks into the officers' shootings.