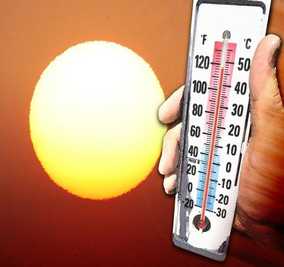 MILWAUKEE (WTAQ) - It was a hot summer in Milwaukee – actually the warmest ever recorded.
The National Weather Service reports the average temperature in June, July and August was 74.1 degrees, beating the old record by three-tenths of a degree. That mark was set in both 1988 and 1995 during what is called the meteorological summer.
Both Milwaukee and Madison are in the middle of their warmest years on record as well.
The hottest day in the state's largest city was July 5th when the high temperature was 103 degrees.
Despite the drought, this summer was only 31st when measured against the driest summers experienced in Milwaukee.