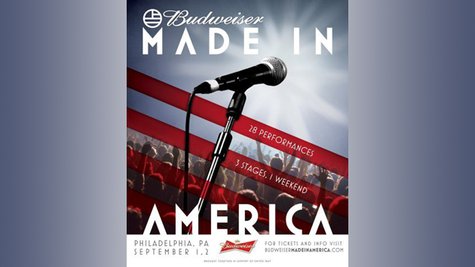 If you're planning to attend this weekend's Made in America festival in Philadelphia, you may wind up on the silver screen. Director Ron Howard has been tapped by the event's curator, rapper Jay-Z , to make a movie about the festival and cover it from every angle.
"This will not be a concert film; it's a reflection of the fabric of what it means to be Made in America --what the festival represents, why Jay is doing it and how he relates to each artist," said Howard in a statement. The film is expected to be released sometime in 2013.
The two-day festival will feature sets from more than 30 artists including Pearl Jam , The Hives , Passion Pit and Skrillex . If you can't make it to the event, you can tune in to YouTube's Made in America Festival channel starting on Saturday at 2 p.m. ET to catch select webcast performances from the festival all weekend long.
Copyright 2012 ABC News Radio