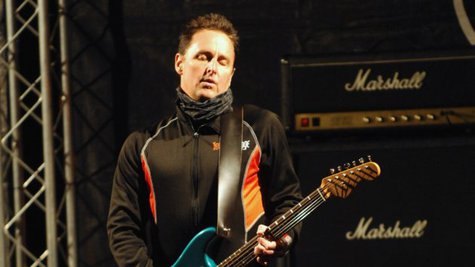 Pearl Jam 's Mike McCready wants you to choose candidates who support the Affordable Care Act in the upcoming election. The guitarist is featured in a short video, titled " Life Is a Pre-Existing Condition ," where he discusses his frustrating experiences dealing with Crohn's disease and his battles with health insurance companies.
"I've been denied [health insurance] coverage two times in my life and it's after I've been in a big successful rock band," says McCready in the clip. "I've met a lot of people that have been denied coverage that don't have the resources to fight the insurance companies, and they shouldn't have to do that."
In addition, McCready has created a petition where voters can pledge to support only the candidates that are in favor of the initiative, which puts in place comprehensive health insurance reforms, at SignOn.org .
Copyright 2012 ABC News Radio