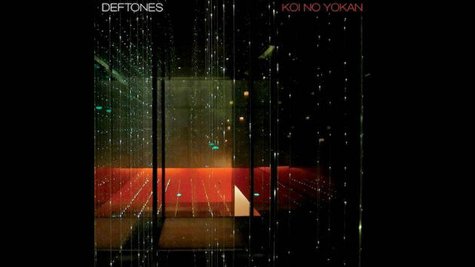 The title of the Deftones seventh studio album is all about love. Drummer Abe Cunningham says that Koi No Yokan -- a Japanese term that doesn't translate into English -- is about that finding that unique connection with someone special.
"I think that many people go through life trying to find 'the one,'" Cunningham tells Icon Vs Icon . "It is a really special feeling, but it is not to be confused with love at first sight, because it is not that, it is a sense. Everyone is looking for that love -- maybe not everyone, but most everyone is looking for something special in life. For those that can find it, it's a great thing."
Koi No Yokan is due in stores on November 13.
Copyright 2012 ABC News Radio