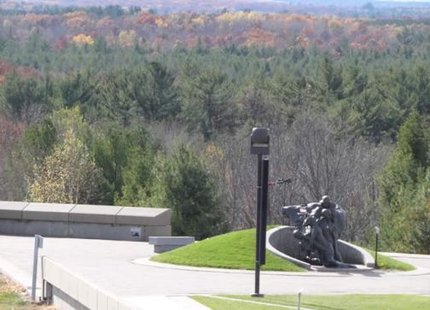 NEILLSVILLE, Wisc (WSAU) Wisconsin's Persian Gulf veterans will soon have their own memorial.
A ground-breaking ceremony will be held Saturday at the High-ground Veterans' Memorial site west of Neillsville. The new tribute will cost around $600,000, and organizers say they've raised about a quarter of that. It will be in the shape of boot print, as a sign of the impression left by veterans from Operation Desert Shield, Desert Storm, the Iraq-and-Afghanistan wars, and other conflicts related to the war-on-terror.
During Saturday's ceremony the names of over 100 Wisconsin soldiers killed in Iraq-and-Afghanistan will be read. And dignitaries and the memorial's organizing committee will talk about the project.