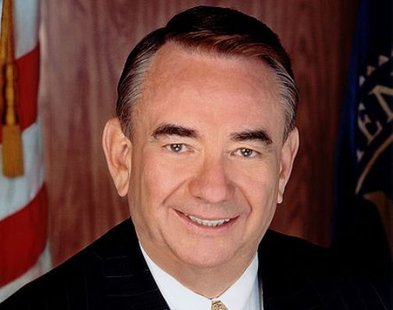 UNDATED (WSAU) A Senate Republican and a top U-S Chamber official said Tommy Thompson had a great pro-business record as Wisconsin's governor – and he'll build on it if he's elected to the U-S Senate. The national Chamber-of-Commerce endorsed Thompson yesterday over his Democratic opponent Tammy Baldwin.
Chamber senior vice president Rob Engstrom and Missouri Senator Roy Blunt appeared with the Republican Thompson at a factory in Milwaukee. The U-S Chamber has already spent $1.6-million on T-V ads which attacked Baldwin. Engstrom said Baldwin has only supported business 13-percent of the time in her House votes in 2010-and-'11.
Wisconsin Manufacturers'-and-Commerce president Kurt Bauer criticized Baldwin's support of the Obama health care act, and her opposition to the Keystone Pipeline which would bring Canadian crude oil to the U-S. Thompson said he would boost the economy by pushing for a balanced federal budget and reducing the deficits. He also wants to end a 35-percent tax on off-shore investments, saying it would generate a trillion-dollars in new business capital.
Baldwin's campaign issued a statement claiming that Thompson's ideas would send more U-S jobs overseas – and that Baldwin has a strong record of helping small businesses and middle-class families.