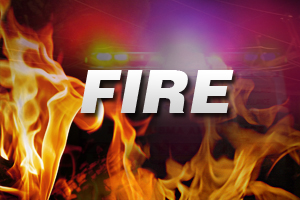 PICKETT, Wisc (WSAU) - Damage could exceed a million-dollars in a fire yesterday at Wisconsin's largest dairy farm.
The blaze broke out at the Rosendale Dairy in Fond du Lac County near Pickett. Authorities said hay was ignited in a storage building for grain feed – and it may have happened when a tractor pulled into the structure.
Harke said two workers tried using fire extinguishers to put the flames out – and when they couldn't, the dairy called 911. Several fire departments helped put out the blaze.
Bill Harke of the dairy's owner, Milk Source, said about a half-million dollars worth of feed was lost. And damage to the commodity shed was between a half-million and $1 million.
Harke said feed was being delivered from some of the company's other dairies, so the 8,400 cows at Rosendale will not miss a feeding.