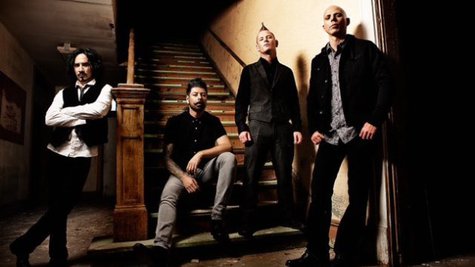 Stone Sour is latest artist to participate in the new online poetry series by Amp Rock TV, The Words .
In the online clip, frontman Corey Taylor profiles "Absolute Zero," a track from the band's upcoming concept double album, House of Gold & Bones . The two-minute video features Taylor reciting the lyrics of the track, mixed with black-and-white footage of the singer as he mugs for the camera.
House of Gold & Bones Part 1 will hit all the usual outlets on October 23. The second installment, House of Gold & Bones Part 2, is expected to be released sometime next year. In addition, a four-issue comic book mini-series based on the album will be hitting stores as well. You'll be able to get your hands on the first issue of the series on April 17, 2013.
Copyright 2012 ABC News Radio