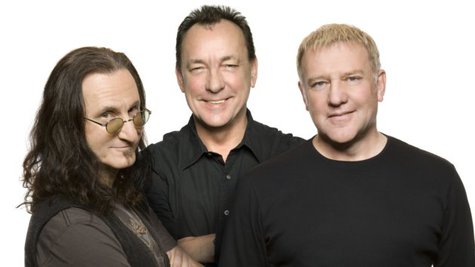 Rush is showing its age. The band has revealed that they might be scaling back their usual three-hour long concerts, due to the fact that the members of the group are close to becoming senior citizens.

"There comes a point when you just have to accept that you're approaching 60 and that maybe three hours of blistering rock is for a younger man," bassist/vocalist Geddy Lee tells Premier Guitar . "So maybe it's just inevitable that Rush tours down the road -- if all goes well and there are Rush tours -- aren't three hours long."

Guitarist Alex Lifeson added that he might stop touring with the band sometime in the next 11 years, before he turns 70. "Eventually, one day, we're not going to be able to do it anymore," explains Lifeson. "I don't want to be 70 years old jumping around onstage. Maybe if we're still making great music, sure. But I kind of doubt it by that point."
Rush is currently trekking across North American promoting their 19th studio album, Clockwork Angels .
Copyright 2012 ABC News Radio