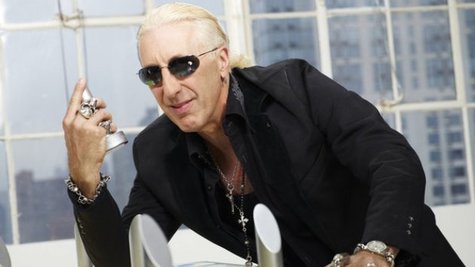 Twisted Sister frontman Dee Snider is among the luminaries who will be welcomed into the Long Island Music Hall of Fame at a gala event taking place this Thursday in Huntington, New York. The singer, actor, screenwriter and radio personality also will be presented with the 2012 Harry Chapin Award at the ceremony, recognizing his work with a variety of charities. Snider previously was inducted into the institution as a member of Twisted Sister in 2006.
The Hall of Fame's other 2012 inductees include '80s rock band Zebra , Joe Butler and Steve Boone of the '60s pop-rock group The Lovin' Spoonful , pop singer Taylor Dayne and hip-hop stars Salt n' Pepa , among others.
The bash is slated to feature performances by Charlie Daniels , The Rascals ' Felix Cavalieri , Gary U.S. Bonds , The Lovin' Spoonful and more. Mountain 's Leslie West , Vanilla Fudge 's Vince Martell , Twisted Sister's Mark "The Animal" Mendoza and The Rascals' Gene Cornish are among the celebrities expected to participate in the festivities.
Previous inductees into the Long Island Music Hall of Fame include Billy Joel , Pat Benatar , Joan Jett , Simon & Garfunkel , The Stray Cats , Eddie Money , Cyndi Lauper and Carole King .
Copyright 2012 ABC News Radio