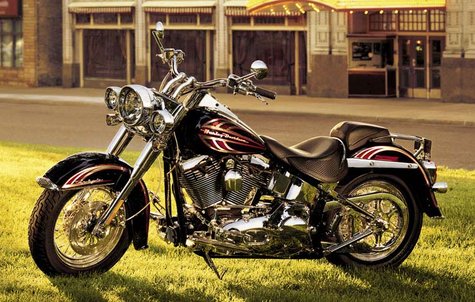 MILWAUKEE (WTAQ) - Pope Benedict will be a part of Harley-Davidson's 110th anniversary next year.
A huge rally is planned in Rome, where tens of thousands of Harley motorcycle riders are expected to converge.
Wednesday, officials from Milwaukee's Harley headquarters presented two commemorative gas tanks to the pope for his blessing. He and Willie Davidson will sign the tanks, and they'll be mounted on two bikes.
One will be displayed at Milwaukee's Harley-Davidson Museum, and the other will be auctioned off to raise funds for the Good Samaritan Foundation.
The Rome events for next year's Harley bash include a party, a parade, a pair of concerns, and a papal bike blessing in St. Peter's Square.