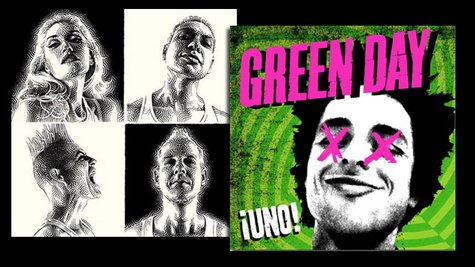 The new album by Mumford & Sons may have taken the top slot on the Billboard 200 album chart, but new albums by Green Day and No Doubt both had solid landings on the chart this week. Green Day's ¡Uno! debuted in second place with 139,000 copies sold, edging out Push and Shove from No Doubt, which sold 115,000 copies, according to Nielsen SoundScan .
¡Uno! 's first week sales figures are not quite as impressive as sales of Green Day's last album, 21st Century Breakdown , which dropped in 2009 with first-week sales of 215,000. It's Green Day's eighth top 10 album.
No Doubt also had a decrease in debut-week sales from their last release, which was all the way back in 2001, when Rock Steady sold 255,000 albums during its first week out. But for No Doubt, the #3 position on the chart tops Rock Steady 's opening week peak at #9.
Copyright 2012 ABC News Radio