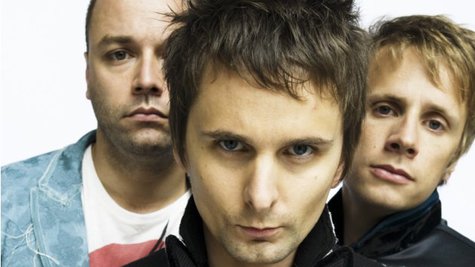 Last week, in an interview with the U.K. newspaper The Guardian , Muse singer Matt Bellamy took to task conservative media personality Glenn Beck for using Muse's song "Uprising" in conspiracy theory videos posted to YouTube. This week, Beck responded in the form of an open letter to Bellamy posted on his blog .
Bellamy had originally criticized Beck and the American "conspiracy theory subculture" as having been "hijacked by the right to try to take down people like Obama and put forward rightwing libertarianism." Although Bellamy described himself to the Guardian as a left-leaning libertarian, he told the paper his writing about current events was more therapeutic and universal, and less political.
In fact, Bellamy told the paper that the band's hit "Uprising" was "requested by so many politicians in America for use in their rallies and we turned them down on a regular basis."
In his letter to Bellamy, Beck proposed that a meeting of the minds was possible between him and the singer. "In the Venn Diagram of American politics, where the circles of crimson and blue overlap, there's a place where you and I meet," wrote Beck. "It's a place where guys who cling to their religion, rights and guns, connect with godless, clinched-fist-tattoo guys."
Then Beck went on to thank Bellamy "for singing words that resonate with man in his struggle to be free." He added, "As uncomfortable as it might be for you, I will still play your songs loudly."
Copyright 2012 ABC News Radio