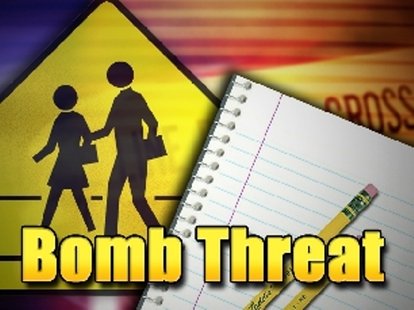 GRAFTON, WI (WTAQ) - The Milwaukee County bomb squad was called to Grafton High School Tuesday morning, to check out a bomb threat that was left in a first floor restroom.
Officials said a routine check of the building turned up the written bomb threat before classes began around 7:40 a.m.
Students were taken to a church while officers searched the building – and found nothing. Classes then resumed around mid-morning.
Also, a suspicious device was discovered Tuesday morning at Racine Park High School.
Youngsters were temporarily evacuated to the school's field house. The building was checked, and students returned about a half-hour later.