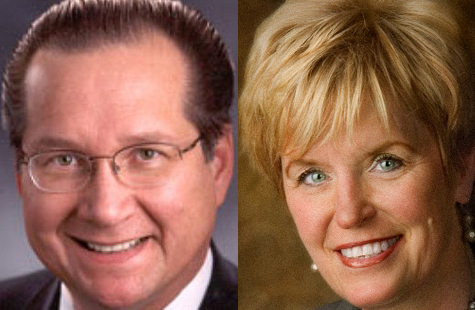 WAUSAU, WI (WTAQ) - State Assembly Republican Jerry Petrowski has more campaign money than his challenger, as they compete for an open Senate seat in central Wisconsin next Tuesday.
New campaign reports showed that Petrowski, of Marathon, raised $78,000 over the past month – and he had $64,000 in his campaign fund as of last Monday.
Assembly Democrat Donna Seidel of Wausau raised around $67,000, and had $22,000 on hand. Both are running for the Senate seat vacated by Wausau Republican Pam Galloway, who resigned in March after being targeted for recall.
Three Senate incumbents are facing recall votes next Tuesday, and they were expected to file their campaign reports by midnight Tuesday night.
Of the three challengers, Lori Compas of Fort Atkinson has the most on hand – $86,000 – as she faces Senate Republican Leader Scott Fitzgerald.