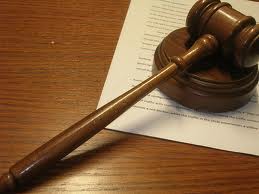 LA CROSSE, WI (WTAQ) - Two men are due back in court July 24th, after they pleaded not guilty to the murder of a young La Crosse woman for her purse – and a random drive-by shooting at an elderly woman's house.
19-year-old Kong Vue and his 21-year-old uncle Pao Choua Vue are both charged with homicide and attempted homicide. Both incidents occurred March 26th.
Prosecutors said an 83-year-old woman was celebrating her birthday with her family when the two defendants fired several shots into the home on La Crosse's north side. No one was hurt.
Then the Vues allegedly drove to the city's south side. Authorities said Kong Vue walked into Sara Hougom's unlocked apartment, went looking for her purse because he needed money, and then shot the 20-year-old Hougom when she started moving off a couch.
The defendants could learn their trial dates the next time they go to court.