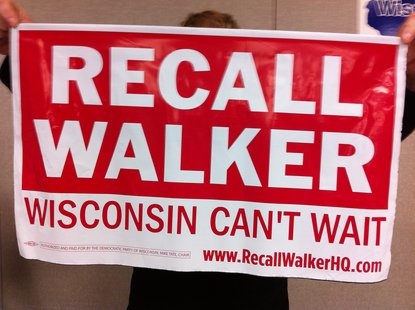 MILWAUKEE (WTAQ) - Milwaukee County District Attorney John Chisholm is defending his chief investigator in the John Doe probe into Governor Scott Walker's former county aides.
That's after a report that David Budde has a "Recall Walker" sign in front of his house.
Chisholm said Budde's wife – who's also a Milwaukee County employee – put up the sign in the couple's yard about a week ago.
The DA said Budde himself did not sign the Walker recall petition, and he has conducted himself with independence and professionalism during the two-year-old John Doe probe. It has resulted in criminal charges against 5 aides and associates of the Republican Walker when he was the Milwaukee County executive.
Chisholm also said he does not, "regulate or control the constitutional freedoms of my employees' families in their private lives." He said they have the right to under state laws and county civil service rules to express their political views like anyone else can.