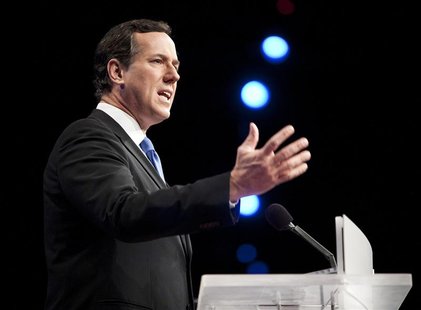 MILWAUKEE (WTAQ) - Wisconsin's presidential primary is just 19 days away – and Republican hopeful Rick Santorum has announced a visit to Milwaukee for later this month.
The former Pennsylvania senator will speak on March 24th at a summit called "Defending the American Dream." It's being sponsored by the conservative Americans for Prosperity.
The meeting will include seminars on things like strategies for the new media, and grassroots political involvement.
House Budget Chairman Paul Ryan of Janesville and U.S. Senate Republican Ron Johnson of Wisconsin will also appear at the summit.