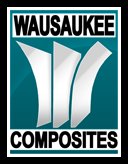 GILLETT, WI (WTAQ) - Wausaukee Composites is closing its plant in Gillett.
The company says it'll close its Main Street facility at the end of August, putting 45 employees out of a job.
Wausaukee Composites molds parts for other industries.
They currently employ over 500 people at four manufacturing plants in the Midwest, including one in Wausaukee.