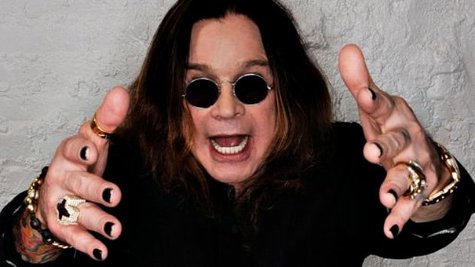 For months now, the original members of Black Sabbath have been hard at work on their first album in 33 years. Given the hiatus, maybe it's not surprising that frontman Ozzy Osbourne says the band has amassed a lot of new material.
"We've written about 15 songs so far. Whether they'll get on an album I don't know," Osbourne tells NME.com in a video interview. "You just keep on writing. I was trying to [figure out]: 'Where would we be now musically if we'd have stayed together?'"
Guitarist Tony Iommi added that the new material will stay true to what fans have come to expect from Sabbath over the years. "It's certainly taken on the flavor of the old stuff and the way we put things together, but with a bit of a…more newer look on it."
In addition, Osbourne hinted that the new album will most likely arrive in stores next year. "2013 is a good clue of what we'll call the album," notes the singer.
You'll get only two chances to see Sabbath perform live this summer. The band will hit the stage at the Download festival in Donington Park, England, this Sunday, and they'll also play at the Lollapalooza festival in Chicago on August 3. Those appearances will likely be without founding member and drummer Bill Ward , who dropped out the reunion project earlier this year over a contract dispute and also has not contributed to the new album.
Copyright 2012 ABC News Radio