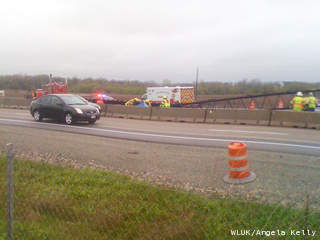 OSHKOSH, WI (WTAQ) - A crane collapsed on a bridge near Oshkosh because a highway girder was being lowered too quickly – or because the crane changed positions.
That's according to employees who saw the accident, which killed construction worker Joseph Bidler.
Officials released a report on the incident. It happened July 5th on the Highway 41 bridge over Lake Butte des Morts.
A final report isn't expected for six months.