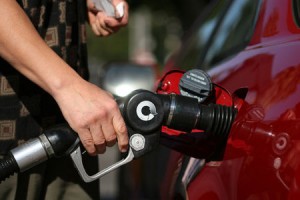 GREEN BAY, WI (WTAQ) - A pipeline has stopped sending gasoline to the Fox Valley and Green Bay, after the line ruptured north of Germantown in Washington County.
It had petroleum haulers scrambling to get fuel from other locations – and one of them predicted a shortage of gasoline by the weekend at locally-owned stations in the Green Bay area.
The West Shore Pipeline Company said about 42,000 gallons of gasoline leaked in the town of Jackson. The company said the problem was detected on Tuesday, and the line was shut down within three minutes after that.
A federal agency is investigating the cause of the rupture. West Shore says it's making repairs, and the line will be back up in a matter of days after federal inspections and approvals.
The pipeline sends about 3 million gallons of gasoline each day from Chicago to Green Bay.
Klemm Tank Lines of Green Bay sent trucks to Milwaukee and Madison Thursday to bring back fuel for the gas stations it supplies.
U.S. Oil of Appleton said it's been getting products from its other locations in Wisconsin and "other alternative sources." They said the impact to its customers should be minimal.
The state DNR says it's in the early stages of getting information on the leak. Four nearby water wells were checked at the site of the leak, and no contamination was found.