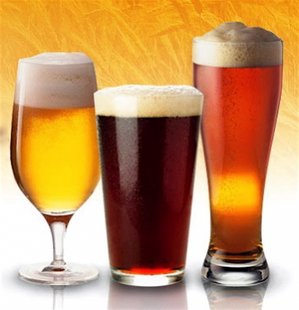 GREEN BAY, WI (WTAQ) - Green Bay will host a major event for beer lovers this fall.
The inaugural Top of the Hops Beer Festival will take place Saturday October 6th at Shopko Hall.
"We will have three distinct beer gardens under one roof," says PMI Entertainment Group COO Cora Haltaufderheid. "We will have over 100 world-class beers to sample, including cask beers."
It's a way for craft beer enthusiasts to learn about and taste a wide range of beers. Hinterland Beer Company owner Bill Tressler says it's a booming industry.
"There's been a huge surge in interest in craft beer," says Tressler. "Both of our (Titletown Brewing Co.) breweries have experienced great growth over the last two or three years."
Top of the Hops also features an educational area, where folks can learn in seminars about beer and food pairings, how to brew your own beer and beer 101.
It'll also be the site of the Wisconsin finalists of the Samuel Adams Stein Hoisting competitions. The finalists from more than 175 other competitions will be invited for the Green Bay championship, with the winners in both women's and men's divisions will win a trip to Boston.
Hinterland and Titletown will come together to mark the special occasion by brewing a special beer. Tressler says it'll be a white India Pale Ale.
"It's a cross between a Belgian wit beer and a very popular IPA," says Tressler. "So it'll be both nice hop bitterness, hop aroma, mixed in with traditional Belgian spices."
For more information on the event, click here.