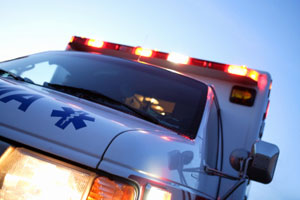 TOMAHAWK, WI (WTAQ) - A man killed in an accident at a Tomahawk packaging plant has been identified as 47-year-old Dennis Gougeon of Ontonagon Michigan.
He and a 29-year-old Ontonagon man were working as contractors on Tuesday when they were burned by fly-ash at the Packaging Corporation of America plant in Tomahawk. Fly-ash is produced when coal is burned.
The survivor was taken to the UW Hospital burn center in Madison, and was transferred to a unit in Minnesota's Twin Cities. It's not known what caused the accident.
The U.S. Occupational Safety and Health Administration is among those investigating.
Three workers were killed at the same plant in 2008, when a storage tank with recycled fibers was ignited.