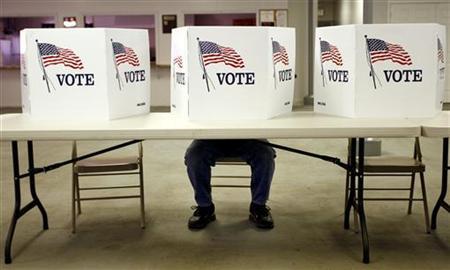 MADISON (WSAU) A second judge has ruled that it's unconstitutional to make Wisconsinites show photo I-D's to vote.
Dane County Circuit Judge David Flanagan issued a permanent injunction yesterday against the I-D requirement. He called it a "substantial impairment" of the right to vote, especially for low-income people. Flanagan said 300,000 voters don't have the types of I-D's required under the law passed by Republicans last year. Voters can get free I-D's, but birth certificates are required – and the judge said those who don't have birth certificates must buy them.
The ruling was a victory for Milwaukee's NAACP and the immigrant rights' group Voces de la Frontera, which filed one of four lawsuits against the voter I-D law.
Madison judge Richard Niess struck down the same requirement in March, in a suit filed by the League of Women Voters, and Flanagan blocked the mandate in March in a temporary injunction.
State Attorney General J-B Van Hollen tried but failed to get the State Supreme Court to reinstate the I-D requirement for the presidential primary and the recall elections. He later asked an appeals court to throw out the League of Women Voters' suit. And his spokeswoman Dana Brueck says an appeal of Flanagan's ruling is also likely – but the Justice Department must review it first. The appellate rulings are not expected until after November, which means that voters won't need photo I-D's for next month's partisan primaries and the November contests.