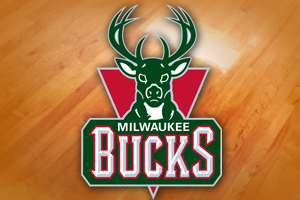 MILWAUKEE (WTAQ) - Milwaukee Bucks' forward Ersan Ilyasova says he's happy to stay in Milwaukee after testing the free-agent market both in the NBA and abroad.
The 25-year-old native of Turkey signed a new five-year contract Thursday. It's worth up to $45 million, but media reports say a significant amount was not guaranteed.
Ilyasova said he and his family are comfortable in Milwaukee, and he said his long-time relationship with the Bucks was also a factor.
Ilyasova was first drafted in 2005 when he was 18. After that, he played two seasons in Spain before returning to Milwaukee 3 years ago. He was second in the media voting for the league's most improved player award, after he had career highs of 13 points and 9 rebounds last season.
Bucks' general manager John Hammond said Ilyasova is a solid individual with a work ethic that's second to none. Ilyasova says he wants to be even more effective in the low post next season, and he's already working on it.