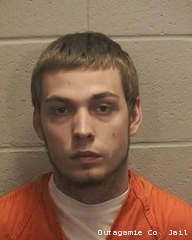 CHILTON, WI (WTAQ) - A man suspected of being involved in a Kaukauna pharmacy robbery is now allegedly tied to a similar crime in Chilton.
The Calumet County District Attorney's Office says 20-year-old Shane Bowers of Neenah is suspected of robbing the Walgreens store in Chilton back in February.
Prosecutors say the robber walked into the pharmacy with his identity concealed, threatened the cashier, demanded and received drugs before taking off.
Formal charges are expected to be filed as soon as the police reports are in.
Bowers and two other women are also suspected of robbing the Walgreens in Kaukauna last month.