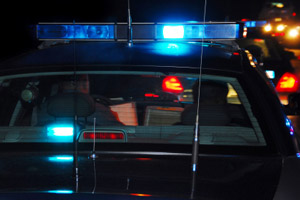 TOWNSHIP OF WEYAUWEGA, WI (WTAQ) - Sheriff's officials in Waupaca County are searching for a suspect after an armed robbery of a convenience store Sunday.
It happened at the Sun Set Curve Amoco Gas Station, E6003 Highway 10 and 110, in the Township of Weyauwega at 5:50 a.m.
Officials say a man entered the gas station and threatened the clerk. He left with an undetermined amount of cash. No one was hurt.
The suspect is described as a white male, 5'8" to 6' tall, weighing 170 to 200 pounds. He has a thin build and is in his early to mid 20's.
He has short brown hair and a short trimmed beard on the jaw line. He was wearing a pink hooded sweat shirt, gray gym shorts and white tennis shoes.
If you have any information regarding the robbery, you're asked to call the Waupaca County Sheriff's Department at (715) 258-4466.