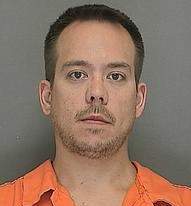 GREEN BAY, WI (WTAQ) - Green Bay police say an arrest has been made in what is now being investigated as a murder on the city's west side.
Police say a 26-year-old woman, identified as Wendy J. Garcia, was found dead in the basement of her lower apartment at 944 Christiana Street around 5 p.m. Saturday.
Garcia's live-in boyfriend, 31-year-old Richard Scott Gardipee, was taken into custody after initially resisting arrest.
Authorities say a friend of Gardipee's called them after Gardipee showed up at his home in tears, saying he had hurt his girlfriend. Gardipee also appeared to have blood on him.
When police went to check on Gardipee's girlfriend, they found her in the basement with obvious signs of trauma to her body.
Garcia's 4-year-old son was found in the home unharmed and has been turned over to one of her friends.
Police say Gardipee met them at the door when they arrived at the victim's home. Cops say he admits he and Garcia had an argument that became physical.
Gardipee is currently in the Brown County Jail on a charge of first-degree intentional homicide.
Police say there are no other suspects at this time.
An autopsy is also planned.