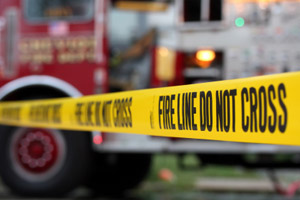 TOWN OF SCOTT, WI (WTAQ) - A western Wisconsin man drowned Monday after his sport vehicle fell through the ice on a private pond.
Monroe County sheriff's deputies said the 74-year-old man from rural Warrens was riding a rough-terrain vehicle in the town of Scott.
Relatives pulled the man from the pond, and he died later at a hospital in Tomah. His name was not immediately released.
Meanwhile, a Stratford man who drowned in a flowage west of Mosinee was identified Monday as 34-year-old Tim Spindler.
Marathon County authorities said he and a 30-year-old Stratford man were ice fishing Saturday on the Big Eau Pleine Flowage. And when they left, their car either fell through thin ice or drove into open water under a highway bridge.
Rescuers found Spinder's body on Sunday.
Witnesses said the other man drove the vehicle, but he denies it. Residents said he would have had to drive in open water, because it's almost never frozen under the bridge.