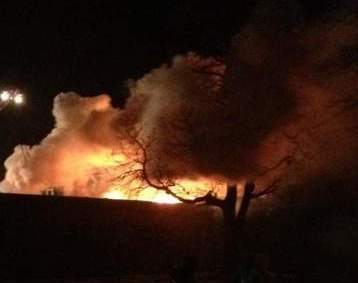 OCONTO FALLS, WI (WTAQ) - The teenager accused of setting the fire that caused major damage to St. Anthony School in Oconto Falls was back in court Wednesday.
That's when a juvenile delinquency petition, which is a youth version of a criminal complaint, was filed against the 16-year-old.
He's facing allegations of burglary, arson and attempted arson for the blaze which caused $2 million in damage.
Prosecutors said Wednesday they want the boy waived to adult court. A hearing on the issue is scheduled for March 9. He remains in secure detention.
Under Wisconsin law, media outlets cannot identify juveniles being processed in juvenile court.
Classes for students at St. Anthony resumed Monday at Grace Lutheran Church.