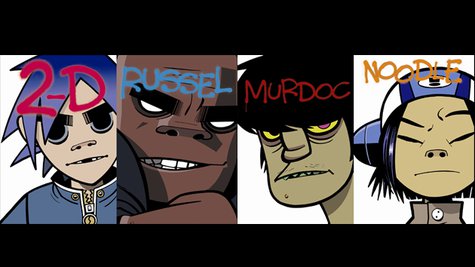 On Thursday, Gorillaz released online a new track called "DoYaThing" as part of Converse's ongoing "Three Artists. One Song" project, which pairs three artists from different genres together to make a new song. The song is a collaboration between Gorillaz, James Murphy from LCD Soundsystem and Andre 3000 of OutKast and is now available for free download at Converse's blog .
"I've had a lot of dreams come true, and not all of them have been very savory, but this is definitely one of them," said Murdoc of Gorillaz in a statement. "Gorillaz - Andre - James Murphy. It's a perfect cocktail, complete with its own little umbrella. Gorillaz are all about collaboration, aren't we, so it seemed like a perfect fit."
In addition to releasing the song, an animated music video for "DoYaThing" will premiere at Converse.com on Wednesday.
Copyright 2012 ABC News Radio