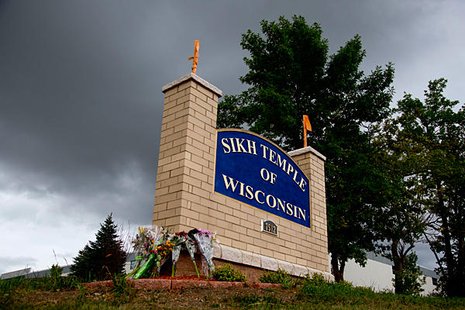 OAK CREEK, WI (WTAQ) - The Sikh community released a new video overnight, in which members expressed their pride in the face of the shooting massacre at their temple in Oak Creek.
WTMJ-TV in Milwaukee showed the video, and placed it on its Web site. The video is called "We Are Sikhs, a poem from the Sikh Temple of Wisconsin."
It includes the 911 call from Temple President Satwant Singh Kaleka, who was killed while trying to detain gunman Wade Michael Page. The video also showed the bullet hole that was left on a closet door frame in the temple as a remembrance of the incident.
Several people expressed pride for their religion in the video, saying, "This is our country, this is our blood, this is our dream."
Six worshippers were killed and 4 people were wounded by the gunfire. Punjab Singh is the only victim still hospitalized – and he's in a coma.